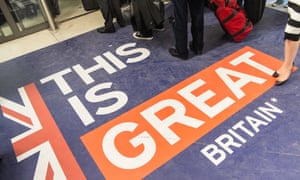 The numbers are in. The United Kingdom has recorded an increase in its figures for immigration for last year, 2016. Thanks to immigration, the UK has also experienced an increase in their population. The increase had gone up to 538,000 for last year and that is quite a huge one. Of course, it is not a bad thing as the economy is grateful for such as businesses found employees to do the odds and ends and thus were able to grow and expand more.
This increase is known as the highest increase that the country has experienced. In fact, this is the first time that it has hit a number this high in the last 70 years. The increase in population is not just because of new citizens being born in the country. This increase has been mainly because of a huge amount of immigrants coming to the country and calling it their new home.
The numbers include all of those that start from the first day of July in 2015 up until the end of June in 2016. The increase in population that amounted to 538,000 for the United Kingdom has helped boost the country's population to a high of 65.6 million in estimate. That is huge and that helps a lot of businesses as well. Of course, there are also those who go to the UK to study and take advantage of the country's higher education.
It is said that the total increase in population is actually around the same amount as the population in the country's province of Bradford. The last time that the country has been able to go through such an increase in numbers was back in 1946 to 1947 where it got a rise in numbers that reached around 551,000. That time, the increase was all because of the baby boom that happened after the war.
The main reason for last year's rise
According to the country's official agency for data and statistics, the Office for National Statistics (which is more known as the ONS), the immigration to the country actually is the main factor as per why the population in Britain has grown that much for 2016. This just means that many have found UK to be worth calling their second home and that is why many have decided to plant new roots here.
Aside from immigration, the ONS also stated that the life expectancy in the country has also gone up and so it has also been a factor in the increase in population. The country has also experienced an increase in its population's birth rate and that also is a contributing factor. Put all of these together and you would definitely get a huge increase in the UK population.