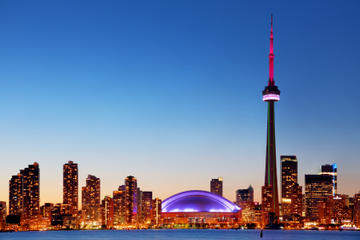 Whoever said that Canada is not open to immigrants must check out his or her facts and get them straight. Truth be told, Canada is one of the most open countries when it comes to immigration and immigrants. It is quite open to all of those who are willing and interested in joining the country as immigrants. And, it has been quite in need of immigrants to help out with the workforce and other industries that this country has created programs to help out those individuals whose talents and skills can contribute well to the country.
While other countries have put a maximum limit to the number of immigrants that they would welcome each year, the same cannot be said for Canada. In Canada, they have put a limit. But instead of a maximum, they have put a minimum number of immigrants to take in each year. Now, that is something that one would not get to see in most of the top immigration destinations around the world.
Almost one million immigrants in Canada
In the coming three years, the country will be greatly welcoming almost one million immigrants to their land. This is as per a strategy that the Liberal government has put into place. It is known as the most ambitious when it comes to immigration rates in current times. This definitely is a reflection of just how much immigrants the country needs to help with the workforce and to also help with the population. Most of the population in the country is aging and so the immigrants would be the ones to help boost that aging population and bring in more births rather than deaths.
By the year 2018, the numbers for families reunited, refugees, and economic immigrants will slowly rise to reach around 310,000. This is going to be an increase of 10,000 individuals as compared to this year. The program is focusing on adding 10,000 each year until the year 2020. Put them all together, and the total would reach almost one million in immigrant numbers.
The aging population and immigration
The House of Commons has already disclosed that they have already created the targets to help the country's aging population. With immigration, they are looking into economic immigrants. They are also looking at families as well as refugees. These are the groups that they believe would help the country's population and make it younger and more youthful.
With this, the new immigrants should help increase the immigrant population by almost one per cent by the year 2020, which is happening in the coming three years. It may be ambitious but it is all for the good of the country.